5 challenges every expat faces when taking a new job overseas
Congratulations on your new job overseas! It's a beautiful feeling knowing that you're about to embark on a thrilling adventure as an expat. But don't get too carried away, as you're bound to come across some challenges along the way. As an expat, you'll need to learn about the local population's customs, mannerisms, expectations, language, and more. And this is just the tip of the iceberg!
However, the silver lining is that once the initial challenges fade away and you begin to settle in, expat life can bring numerous rewards, such as making new friends and creating life-long memories.
Since you're now keen to discover what these challenges are, our experts at Pacific Prime Latin America have compiled 5 challenges you should prepare for before heading off to your new job overseas. Let's go through them together!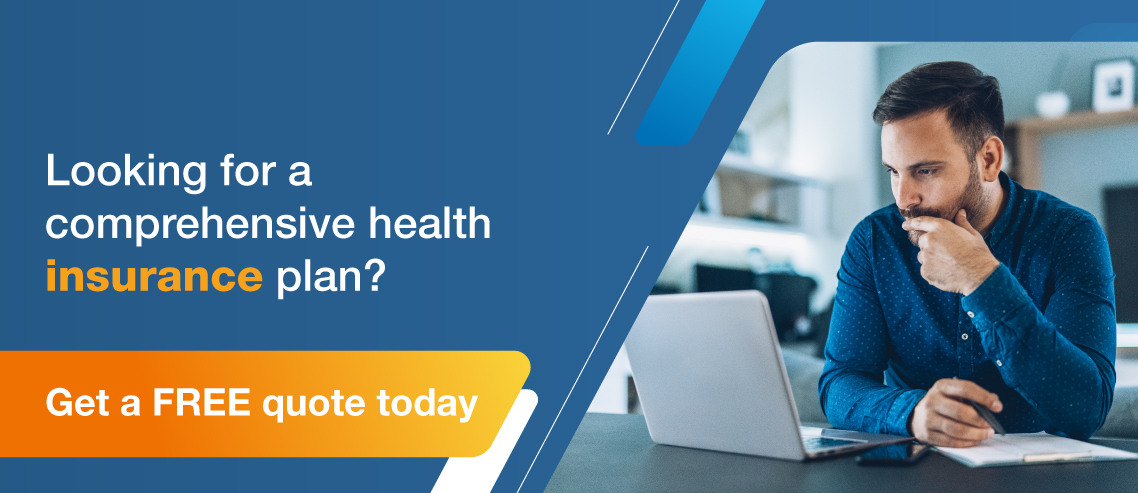 1. Working in a new country
When people change jobs, it's generally from one location to another, within the country's border. But for people who do so in another country, it's a different experience altogether. In other words, you're turning over a new leaf, which means adjusting to working in an unfamiliar environment. Unless you're still working for the same company, the values and culture in the workplace may be substantially different from what you are used to back home.
There will be many changes in food, etiquette, attitude, language, and the way people dress, to mention a few. Just make sure that you're flexible, open-minded, and patient in your new professional and personal life as an expat.
Further reading for those planning to work in Mexico or Latin America:
2. The language barrier and culture shock
An extension to the first point is that being in a new country will undoubtedly shake your senses. In the beginning, you'll definitely feel alienated knowing that you are a foreigner surrounded by people speaking in a different language – especially if it's one you're not used to already. Another will be the culture, which could make you feel lonely if you don't already have a support group to rely on or tag along with. However, it shouldn't be too much of a challenge to overcome for you as the nature of moving abroad will require extensive preparation on your part.
Learn the language
Knowing that your job is based overseas, you'll want to make sure that you can communicate as best as possible. This is because, for work, it is essential to understand your co-workers and the locals. Of course, conducting business may require a higher level of communication skills.
Thus, before you leave for your new job, it's recommended to take language lessons online or with a teacher in-person to develop your conversational skills. This will boost not only your level of understanding, but also your confidence. You can then supplement the knowledge with language learning apps that can be taken with you on the go. This way, you can learn the vocabulary at your own pace.
Language learning apps
Some popular apps include Duolingo and Babbel. Another great point to note is reaching out to a friend you know who speaks the language. Your friend (if they can) will surely want to help you as you prepare for your new journey.
Language and culture
Soon you will feel better prepared to communicate in your new role, allowing you to adapt to the local culture. Language and culture typically go hand in hand, so if you have the language sorted to a reasonable level, the culture won't be much of a shock. Plus, having a good understanding of the language and communicating means opening a bank account, traveling around, or finding a new home will be a breeze.
3. Sorting out a place to stay
Unless you are on an expat compensation package, you'll need to check the housing market for a place to rent or buy. This can be a daunting experience because of the many unknowns. As an expat, you'll want to become familiar with your surroundings as these will lead to clues on factors like accessibility, convenience, and the way of life you choose to live.
Safety first
One of the factors you will want to consider is the overall safety that a place has to offer. You may want to check reviews of locations and where expats from your country are typically gathered or live. This might be a good strategy for new expats as you can also start networking with other expats you are familiar with. They can give you tips on where to go and stay, the type of cultural differences to be aware of, and more.
Speak to the experts
After getting tips on where to stay, you'll want to speak to local experts like estate agents or reach out directly to the landlords themselves. However, if your language level is not up to scratch, you ask a friend whom you can trust to help you out. You should also check that each estate agent or landlord is verified and that deposits (if required) are protected.
Further reading for expats looking for housing in Mexico or Latin America:
4. Moving far away from family and friend support networks
One of the most challenging decisions to make in life is moving away from family and friends who are always there to support you no matter what. So if you are moving to work overseas, it's worth letting everyone know that you've made a decision to embrace a new experience and may not be around as often as before. Some may frown on the decision but don't let it get to you. Those that believe in your ambition and want you to enjoy your life will back you all the way.
Stay in touch with friends and family
Just make sure that when you are abroad, to stay in touch and update family and friends on your progress. It is also good to remain in touch as this can improve your mental health given the nature of the COVID-19 pandemic. Luckily, the world of technology offers many channels to communicate via mobile devices and the internet. A video call is a button away, and social media is rife with features to let loved ones know what you are doing.
Further reading for expats moving to Mexico with loved ones:
5. Getting health insurance for one's healthcare needs
As an expat in an unfamiliar country with little to no knowledge of the local healthcare system, health insurance coverage is necessary. This is because expats who fall ill or need emergency medical assistance may find navigating the local healthcare system challenging. It could also be costly once you add up all the inpatient costs and/or outpatient costs.
Research health insurance before moving abroad
Thus, you must find out about your health insurance coverage before moving abroad. You'll also want to consider the level of coverage, where you are from, and what country you are moving to. It's also worth noting that medical insurance provided by your new employer and travel insurance may both be limited in terms of the amount covered and types of benefits offered.
Add emergency medical evacuation cover
Being in a foreign country also means you might want to receive medical treatment from your home's healthcare system if you need specialist treatment. This would require emergency medical evacuation cover added to your international health insurance plan. Also, it's worth considering if you require repatriation too.
Although paying for health insurance may seem a cost worth saving for new expats at first, in the real world, it's better to have this safety blanket – just in case! Luckily, you needn't worry about how, what, or where to get the most tailored health insurance plan from. For many cases like yours, expats and their families typically reach out to a broker like Pacific Prime Latin America for the best health insurance quotes.
Further reading for expats needing health insurance in Mexico and Latin America:
Need some more tips for moving abroad?
https://www.youtube.com/watch?v=_oF-UXqKC4I
Moving abroad as an expat requires a lot of thought and preparation. So, in addition to the 5 challenges discussed above, you can learn more from Pacific Prime's complete guide to moving abroad as an expat.
Reach out for more advice on health insurance and tips for expats!
At Pacific Prime Latin America, many of our experts are expats themselves, which means they have a fair understanding of the challenges expats face and tips to offer those who contact them. More so, their experience in matching insurance plans to expats and their loved ones means they are more than capable of supporting your health insurance needs.
For the best international health insurance or family insurance plans, feel free to contact us today!