Cost of living in Mexico: What You Can Expect to Spend as an Expat
People move to Mexico for many reasons. Some want to experience a new culture, while others want to live a life of luxury that wouldn't be possible on their budget back home. Similarly, some are looking for a place to call home that offers small-town comforts.
If you are interested in living and working in Mexico and want to know more, you have found the right page. But, just how much can you expect to spend as an expat? This Pacific Prime Latin America article looks at the cost of living in Mexico in 2023.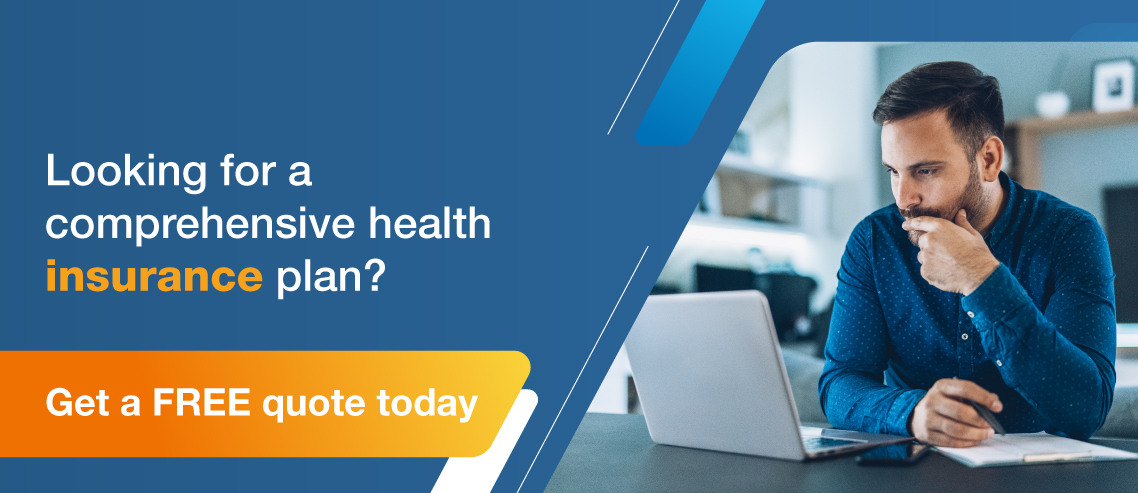 Is Mexico Affordable?
Many expats living in Mexico, especially digital nomads, will find that life in Mexico is very affordable. For a simple lifestyle where extravagance isn't a priority, the cost of living itself is what brings expats to live, work, and retire in Mexico.
Many will agree that Mexico offers a better quality of life for less. For instance, you could pay USD$ 300,000 for a house you'd pay USD $400,000+ for back home. And, of course, this depends on where you are in the world. 
What's more, the savings made can be put towards living a healthy and better lifestyle. You could pay for affordable high-quality fruits, vegetables, and meat at the local fresh food market as well as live a nice and slow life traveling around Mexico.
Plan Ahead and Create a Budget to Achieve Your Expat Goals in Mexico
It's wise to budget carefully before and while you are in Mexico. Just like any other affordable location to live around the world, budgeting can put you in a better financial position as an expat.
Note: The cost of living varies according to where you are in Mexico. Inflation in the country will affect the cost of living over time. Pacific Prime updates articles regularly to reflect updated figures and sources.
Quality of Life in Mexico: What It'll Cost You
Expats seem to agree that moving to Mexico has improved their quality of life. The slower pace, friendly faces, local feel, and safe streets are some reasons why Mexico is a destination of choice. 
However, what makes it an ideal place to relocate to is that money tends to go further here—especially when you consider the rising costs of healthcare, housing, and more in countries like the United States (US).
Since services and goods are cheaper, you'll be able to spend on things you usually wouldn't, including a housekeeper (around USD $3 per hour), nanny, cook, and gardener (around USD $3.50 per hour). 
On top of that, you can enjoy the comforts you are used to like high-speed internet and cable TV (around USD $30 per month). To better estimate the cost of living in Mexico in 2023, we'll break down some of the most common expenses.
Renting in Mexico
Digital nomads may also like the variety of rentals. A studio apartment along the west coast of Mexico may cost you around MXN 6,052 or USD $350 per month, which may also include utility costs. In contrast, a two-bedroom and two-bathroom apartment in Mexico will cost you roughly USD $803 per month. 
For larger units, 3-bedroom apartments in the city center may cost MXN 17,276 or USD $1,008 and those on the outside, will cost you around MXN 12,286 or USD $717. 
There are both affordable and high-end accommodations to suit every taste and lifestyle. For more information on renting, check out 8 Things to Consider When You Rent in Mexico.
Planning on buying a house? Read Mexico housing: An expat's guide to renting a house in Mexico.
Internet and Telephone
There are several internet and telephone service providers in Mexico, including phone companies and cable TV providers that also offer internet. Telmex, the most popular broadband provider, has high-speed internet packages with landline services starting at around MXN 516.91 or USD $30 per month. 
For example, you can get a package with internet speed of 10 Mbps and free international calls through the landline service. Telcel, Telmex's cellphone division, offers a wide range of cellphone plans, starting at around USD $10 for 30 days. While other providers may cost you around MXN 300-500 or USD $20-50, depending on the types of options added to your internet package.
For digital nomads planning to move to Mexico in 2023, keep in mind that the strength of your internet connection is hit or miss depending on your location. You will generally find a good signal in cities or urbanized areas. To be sure, contact your internet provider who may offer advice on the location with a stable internet connection.
Utilities
Electricity costs can vary significantly, mainly if you use air conditioning. In fact, electricity can be one of the highest monthly expenses when living in Mexico; air conditioning use can quickly multiply a standard electricity bill. 
This is followed by gas, which is typically used for cooking, heating water, and running clothes dryers. It's also worth noting that electricity costs will increase in the coming years. Moreover, diesel, the fuel used to generate electricity, is likely to become more expensive. 
According to Numbeo, the world's largest cost of living database, and the Agency, a global real estate brokerage, a two-bedroom apartment can get a monthly power bill of around MXN 1,000-2,000, or USD $100-150, during the spring and a USD $1,000 bi-monthly bill during the summer. 
In the Colonial Highlands and other parts of Mexico, people install solar-powered water heaters to reduce gas usage and bring annual gas costs down to around USD $150-200 for two people. 
Clothing and Shoes
For clothing, you can expect to pay around MXN 904 or USD $52 for a pair of jeans, MXN 685 or USD $40 for a dress from a chain store, around MXN 1,547 or USD $35 for a pair of running shoes, and MXN 1,400 or USD $81 for a pair of leather business shoes. 
Of course, there are a plethora of opportunities to shop for clothes at independent boutiques, where the prices may be significantly lower depending on your bartering skills, but the prices shown are the going rates at major shopping centers and department stores.
Food and groceries
The cost of food and groceries can be tricky to estimate since the items you'll want to spend on are very personal. That said, expats often buy a combination of local and imported products. If you buy mostly imported items, you'll spend more than someone who lives off local produce. 
A basic meal at an inexpensive restaurant costs around MXN 150, or USD $9, compared to USD $14 for the same menu in the US. A meal for two in a mid-range restaurant will cost around MXN 600, or USD $35. Similarly, a local bottle of wine costs around USD $5, and a bottle of tequila costs around USD $8-25.
Transportation
According to U.S. News and Numbeo, it's easy to get around many cities, and public transportation is cheap, with bus fares as low as USD $0.30-0.40 for a ride. In Mexico City, the cost of a single bus trip starts at around USD $0.31, and a metro trip begins at USD $0.25.
For taxis, you can expect to pay around MXN 45 or USD $3 for a starting tariff and around MXN 20 or USD $1 for every one kilometer traveled. You can expect to pay around USD $30 per month if you rely on public transportation. 
While you don't need to have your own means of transportation, many expats still prefer to pay around USD $150 per month for fuel, maintenance, and insurance. However, you can opt for cycling. This can help you save even more.
Healthcare
The cost of treatment in Mexico is another reason why many expats dream of living here, with dental treatment starting at around USD $30-35 (teeth cleaning) without insurance.
Expats with a valid residence visa can access healthcare services in Mexico by using the Instituto Mexicano de Seguro Social (IMSS). A healthcare program can cost around USD $500 on average per year, depending on your age at enrollment. 
Expats aged 60 or older with a valid residence visa can access the national system Seguro Popular for free. However, IMSS members experience long waiting periods, varied quality of care, and other common downsides of public healthcare systems.
According to our Cost of Health Insurance Report 2022-2023, you're looking at around USD $370 per month to access the benefits that come with private health insurance, depending on your policy. Even so, most expats find that they spend around half of what they would on health insurance in Mexico compared to back home. 
Since private health insurance in Mexico provides access to US-trained doctors, English-speaking medical staff, and high-quality care, many expats choose to pay for a comprehensive insurance plan.
All in all, a comfortable lifestyle with amenities such as your own transportation, a housekeeper, and private health insurance can cost around USD $2,500 per month. However, whether you live above or below that estimate depends on your personal preferences.
Summary of Monthly Costs 
Generally speaking, living in Mexico is relatively cost-efficient. The price of many necessities is significantly less than in the United States. It is estimated that a single person will spend about MXN 10,733 per month, which is equivalent to USD $626, while a family of four will spend about MXN 38,636 per month, which is equivalent to about USD $2,254.
Get the best health insurance in Mexico
Whether you're looking for health insurance for retirees, expat health insurance in Mexico, or other types of insurance, Pacific Prime Latin America is here to help. With over 20 years of experience in the insurance industry, we have the knowledge and expertise to help you find the best plan for your needs and budget.
Contact us today for impartial advice or a free quote and plan comparison.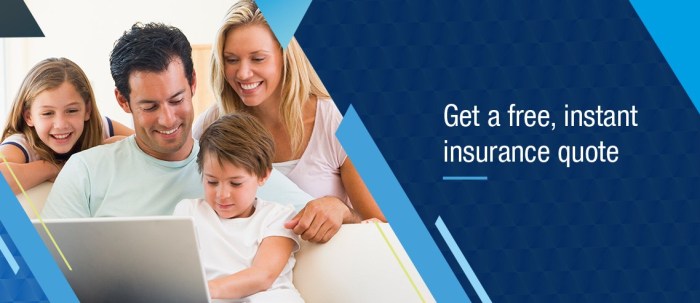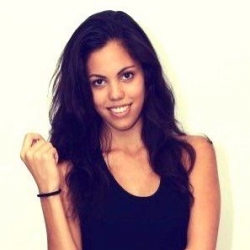 Latest posts by Jantra Jacobs
(see all)