How to compare health insurance in Latin America
Search for and comparing health insurance plans can be a daunting task, especially when you are an expat or traveler in a foreign country. There are a number of things you must consider when comparing health insurance, such as the type of benefits you want and the terms of insurance you must know. Fortunately, this article by Pacific Prime Latin America offers some important pieces of advice to help you get started.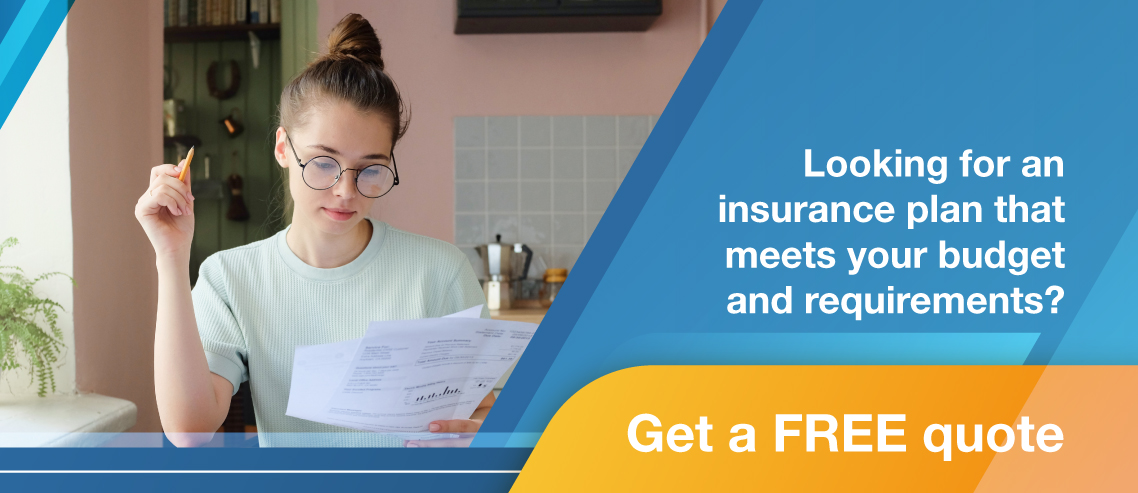 Start with understanding the important insurance terms
Before you jump straight into comparing health insurance, we encourage you to take some time to fully understand the terms of insurance used by insurers. This is a particularly important piece of advice, as mentioned by our insurance experts using their experience of dealing with past and present clients. Many individuals looking for health insurance tend to overlook the terms mentioned in their policy documents and find that a claim cannot be accepted.
So, to avoid such a situation happening to you. Here is a handy insurance glossary by Pacific Prime Latin America. Learn the definitions of the most important terms, such as:
Benefit level
Co-insurance
Deductible
Exclusion
Limitation
Rider
Waiting period
Underwriting
And many more
If you have any questions, please feel free to contact us.
Determine your healthcare and health insurance needs
After you have fully comprehended the insurance terms provided in our glossary, the next step is to ascertain your healthcare and health insurance requirements. For example, if you have a pre-existing condition (e.g. diabetes), you might want to look for an insurer that would agree to cover treatment and care for such conditions. But do note here, however, that in most cases insurers will charge an additional premium, or attach a waiting period on pre-existing condition coverage. It's very important to be aware of these insurance conditions as they affect how and when you can make a claim and receive reimbursement.
Below are other benefits that you may want to consider:
Dental treatment cover
Optical cover
Health check-up benefits
Outpatient treatment cover
Pregnancy and childbirth benefits
Worldwide coverage (excluding the US)
Coverage for the US
Know what to consider when comparing health insurance
The vast majority of online insurance comparison tools, like this one on our website, have certainly made it easier to discover plans quickly and efficiently.
But did you know there are a few important aspects of comparing health insurance that you must bear in mind while using these comparison tools?
Here, we divulge a few of the most important factors to consider when comparing plans:
Price
Price is often considered the number one factor that helps individuals choose between plans. Individuals may come across a cheap plan and jump to securing it, but from the experience of our experts, this isn't the right way to decide. It is worth remembering that the value and quality of a health plan typically correlate with the cost of the premiums. In other words, the cheapest premiums are likely not indicative of the best overall coverage.
Getting a cheap plan typically gets you:
Limited provider network
Low benefit limits
Poor customer service
Limited provider network
Inefficient processing of claims
High out-of-pocket fees
No worldwide coverage
An extensive list of exclusions
Therefore, it is best to look past the cost and see what kind of benefits are offered and the conditions attached to the plan. Take your time evaluating and don't make a hasty decision. You'll be surprised by what you will get.
Insurance billing methods
If you are one that dislikes having to wait a long time to get your claim processed, then you might want to opt for plans that feature direct billing. With this feature, medical institutions and centers that are part of your plan's direct billing network will settle your claim directly with the insurer. This can be a major convenience especially if you are hospitalized or wish to go home to recover without worrying about paperwork, meetings, and so forth.
Coverage
Other than knowing what benefits to feature in your plan, it's also worth finding out the other aspects of your plan like:
Plan flexibility – e.g. How easy is it to add a dependent to your plan, or even add maternity insurance?
Provider network – Does the plan cover your preferred doctor? What about the hospital you live near to, is it also part of the network included in your plan? Check this article for more on Latin America's healthcare system.
Area of coverage – Does the policy feature Latin America-only or worldwide coverage? If you travel often or choose to move to another country, the latter option might offer the best value for your needs. This is also known in insurance as 'worldwide portability'.
Insurer reputation
Another key aspect to consider when you compare health insurance plans is the reputation of the insurer. Different insurers have different ways of providing their products and services. We highly encourage choosing a reputable insurer that has been in the market for a long period or has a proven track record of delivering fully to their clients.
Our current insurance partners include:
Compare health insurance with Pacific Prime Latin America
As a division of Pacific Prime, we have the experience, expertise, and excellence to help individuals and corporate clients compare health insurance plans.
Not only that, but we also offer a vast array of additional services at no extra cost versus going direct to the insurer. These include:
Insurance consultation
Product recommendation
Data gathering
Plan application
Policy orientation
Regular communication
Claim assistance
Renewals
Insurer liaison
For our corporate clients, you'll also gain access to these additional features:
Plan usage and claims data analysis
Loss ratio benchmarking
Dedicated client relationship team
Wellness plan design
Customized human resources/employee online insurance portal
To get started with Latin America's leading insurance broker, go to our online comparison tool or contact our team today.