Expat Parents in Mexico: What You Should Know About Health Matters and Childcare
Mexico is considered to be a fantastic destination for expat families looking to start a new chapter in their lives. The country certainly combines a good work-life balance and the cost of living is relatively cheap compared to its US neighbour.
If you have concerns about your family's health matters, then you will be relieved to know that the country has an established healthcare system consisting of public and private hospitals. Both healthcare sectors offer appropriate care, but expats will find private hospitals more attractive due to the higher level of medical services and attention, especially for children. Additionally, childcare options and services are also widely available in Mexico and recognized as child-friendly.
Find out more about health matters and childcare in this blog article by Pacific Prime Latin America.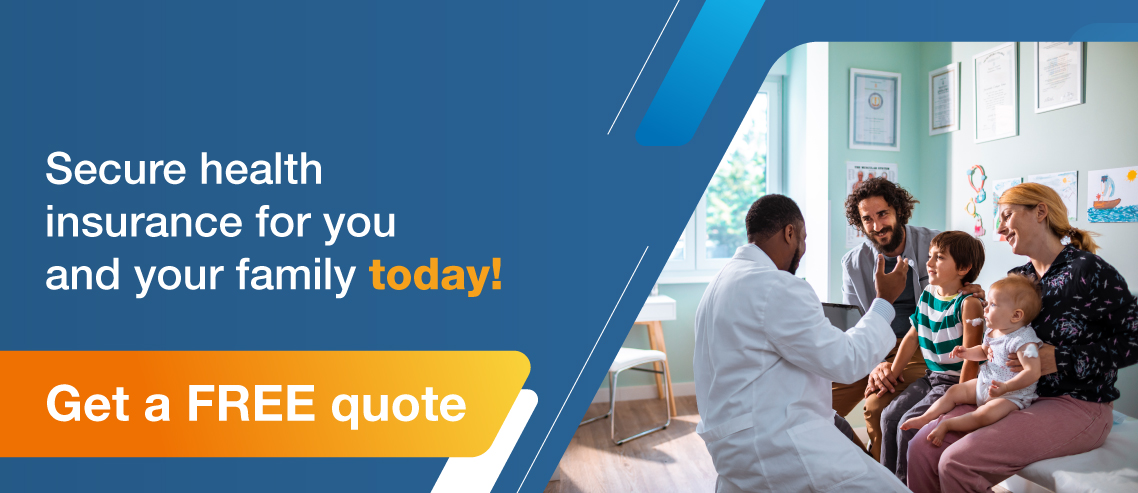 Health Matters for the Family in Mexico
Raising a family in Mexico certainly requires a lot of attention and planning. One of the things that expats need to understand quickly and thoroughly is the healthcare system.
Public Healthcare System
In Mexico, the public healthcare system is much more affordable than its private healthcare counterpart, however, standards and services are often lower in these public hospitals. The medical costs are covered by the Mexican Institute of Social Security – Instituto Mexicano de Seguro Social (IMSS) but only apply to residents that are eligible for coverage.
Expat families will most likely not be eligible as you'll need to be either a Mexican citizen or a legal resident. This is why expat families are encouraged to consider comprehensive family medical insurance plans so that they can access private healthcare for their medical requirements.
Private Healthcare System
Private hospitals are considered world-class and offer top-notch facilities and medical services. One exceptional benefit of using the private healthcare sector is that staff will be comfortable speaking in English and servicing foreigners whatever their needs and background. Expats will also find that the level of standards at private hospitals and their medical services are similar to their medical experiences back home.
Paying for the Medical Costs
Contrary to the public healthcare system, where eligible individuals and their family members are covered by the IMSS, expat families will have to pay out-of-pocket for medical costs.
Although most expat families are likely to be able to afford the initial costs, there could be times that these medical costs add up when treating severe and unexpected health illnesses like cancer or heart disease. Complex diagnostics, medical treatments, and medical expertise can elevate medical costs quickly to a large and unimaginable sum.
This is why expat families and especially households with young children are encouraged to secure a suitable family medical insurance plan before moving over or when they have initially settled in Mexico.
Giving Birth in Mexico
Expat couples or families that have recently moved to Mexico will want to make contact with a gynecologist or a general practitioner (GP) and get the necessary advice on giving birth in Mexico. As pregnancy requires close monitoring and attention, the right level of healthcare is necessary to ensure any unusual signs or complications are dealt with quickly.
Normally eligible residents will have access to the IMSS, which covers the cost of giving birth at public hospitals. But expats with an active health insurance plan can also choose to add a maternity insurance plan to help cover expenses agreed on in the policy.
Do take note that maternity insurance should be secured in advance of birth in Mexico, as the typical waiting period is 10-12 months, which means policyholders have to allow this time to pass before the insurer can provide coverage.
Childcare for Expat Families in Mexico
For expats with a growing young family, the attention and energy needed may be hard to sustain, especially when being in a new country. This is where help in the form of a nanny can provide you with much-needed childcare support while you work or have other commitments like seeing to your children's activities.
Unless you have family or relatives that can help take care of the children, it is worth going through a recognized agency that places nannies with child-minding and even basic first-aid qualifications.
See this business directory by Angloinfo for home help and family support services where you live. Also, be advised to speak to the agencies directly and arrange to meet if the situation allows.
Depending on the industry and type of work, your employer could approve such arrangements which means you will have better control over your professional responsibilities, or tasks and still be able to raise a family safely in Mexico.
Learn More from Pacific Prime Latin America
At Pacific Prime Latin America, we always put our clients and their family members first when it comes to searching, comparing, and servicing their insurance needs. The level of attention and commitment to ensuring expats and their family members receive excellence every step of the way – from the initial, no-obligation, free quote to claiming for expenses – is unmatched by any other brokerage in the region.
Whether you need individual or family insurance, maternity insurance, or other types of insurance plans, Pacific Prime Latin America is here to help. With more than two decades of experience in the insurance industry, we know what you should look for. Contact us for impartial advice or to receive an obligation-free quote today.