What is the average monthly cost of living in Costa Rica in 2021?
Whether it's lush tropical rainforests, volcanoes, or beaches, Costa Rica is firmly on the tourist trail and attracts scores of visitors each year. In fact, this Central American country is also a gem for expatriates and foreign retirees, largely due to its low cost of living.
If you're planning to make Costa Rica home, you should be aware of all the expenses you might incur out there in order to budget properly. Fortunately, this Pacific Prime Latin America article tells you just that.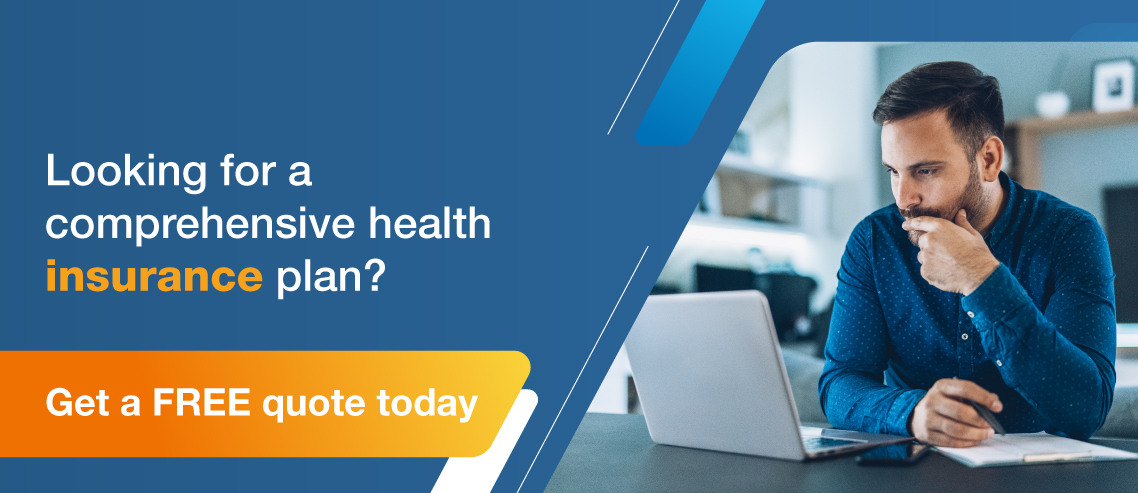 Average monthly cost of living in Costa Rica
Of course, how cheap or expensive you find living in Costa Rica to be will depend on the country you're moving from. In general, foreigners arriving from developed countries such as the U.S. or Western Europe will find living in Costa Rica to be easy on the pocket.
Basic-need items, home-grown products, and hiring labor tends to be on the lower side. Nevertheless, do be prepared to fork out more for luxury items or imported goods, which can sometimes be double the cost of what you'd pay for them back home due to high import taxes.
As such, the monthly cost of living in Costa Rica tends to vary based on lifestyle. With that said, International Living estimates that a single person can live between USD $1,400 and USD $1,700 per month, while couples will need around $2,000 per month.
Now that you have a rough idea of a monthly budget in Costa Rica, let's look at some common average expenses, courtesy of Numbeo. On their website, you can even see how the costs differ based on cities in Costa Rica, and add your current city for comparison purposes.
Note: The following costs are correct at the time of writing and are intended as a guide only.
Housing, utilities, and transport
To rent a 1 bedroom apartment in the city center, you'll have to pay USD $500.41 per month. For a 1 bedroom apartment outside the city center, the price drops to USD $352.30 per month. The price rises on a similar scale if you'd like more bedrooms.
In terms of utilities, based on an 85 square meter apartment, you'll pay USD $67.95 per month. This includes electricity, heating, cooling, water, and garbage disposal. Unlimited internet at 60 Mbps will cost you USD $52.40 per month.
To move around, a monthly public transport pass costs USD $40.91. Taxis are also affordable, with tariffs starting at USD $1.06 and rising at USD $1.06 per kilometer. If you want to drive, a Volkswagen Golf car (or similar) costs USD $22,908.31 and gasoline costs USD $1.03 per liter.
Food, groceries, and entertainment
Eating out at an inexpensive restaurant costs USD $7.02. For a three-course meal for two people at a mid-range restaurant, the price rises to USD $40.91. If you prefer to cook, here at the costs of some grocery items:
Rice (white) 1 kg – USD $1.26
Bread (white) 1 loaf – USD $1.48
Milk 1 liter – USD $1.37
Eggs 1 dozen – USD $2.47
Local cheese 1 kg – USD $5.90
Chicken fillets 1 kg – USD $6.35
Tomato 1 kg – USD $1.91
Potato 1 kg- USD $1.90
Lettuce 1 head – USD $0.85
Apples 1 kg – USD $3.93
Bananas 1 kg – USD $1.31
Oranges 1 kg – USD $2.02
Wine (Mid-range) 1 bottle – USD $11.45
Domestic beer 0.5 liter per bottle – USD $1.82
Imported beer 0.33 liter per bottle – USD $2.81
Living in Costa Rica, you'll also find no shortages of places to visit, including Arenal Volcano National Park, Le Fortuna Waterfall, and more. For everyday entertainment, a trip to the cinema costs USD $6.22 per seat and a gym membership costs USD $49.02 per month.
Healthcare
A big mistake expats and retirees (especially retirees) make when moving abroad is forgetting to factor in healthcare costs. Life is uncertain, which means you'll never know when you need to head to the hospital. Fortunately, Costa Rica has a universal health system known as CAJA.
Healthcare recipients must pay USD $45 per month in exchange for exceptional care. However, as with any public healthcare system, hospitals are often crowded and patients can't usually choose their doctors.
Therefore, many expats opt for a private Costa Rica health insurance plan instead. In fact, those who travel often or may relocate in the future tend to go for an international health insurance plan, as it covers you not just in Costa Rica, but also around the world.
Secure health insurance via Pacific Prime Latin America today!
If you'd like to learn more about healthcare in the Latin American region, you should head over the Pacific Prime Latin America blog. In addition to Costa Rica, we've also got articles covering the healthcare system in Mexico, Brazil, and counting!
For those of you who would like to explore your health insurance options, you can get in touch with us. As a health insurance broker, we offer expat health insurance, retiree health insurance, and many other health insurance plans.
Rest assured, you'll get unbiased insurance advice and a tailored plan comparison, which will help you select the right plan for your needs and budget. Moreover, you'll also get a whole host of value added services free of charge versus going directly to the insurer.
Contact us to get started today!
Latest posts by Suphanida Thakral
(see all)