All You Need to Know about Healthcare Services in Mexico
Mexico's healthcare system is of generally high standards – you can expect a good level of care at a relatively affordable rate, similar to many Latin American countries. Although there is no discrimination between citizens and residents, the country's healthcare system is based on a three-tier approach that provides different levels of care based on socio-economic and/or employment status.
It can take a while to get your head around the healthcare system in Mexico – so this Pacific Prime Latin America article helps you navigate both the public and private healthcare sectors, shedding light on the various tiers you might be able to access, and helping you decide which one works for you. After all, if you're moving to Mexico as an expat, this is extremely useful information to have on hand.
The Public Healthcare Sector
If you're looking to access the public healthcare sector in Mexico, you'll only be allowed to if you are a Mexican citizen or legal resident. Those on visitor visas will typically not be eligible. Healthcare services are provided in a two-tier system – basic coverage known as Instituto de Salud para el Biernestar (INSABI) and comprehensive coverage known as Instituto Mexicano del Seguro Social (IMSS).
Basic Coverage under INSABI
INSABI is a relatively new program, introduced only in January, 2020. It replaced the former Seguro Popular that had been running for almost two decades. This program is intended to ensure everyone has access to medical care.
Who is Eligible?
Citizens and legal residents who don't already have access to the more comprehensive IMSS will be able to get free basic healthcare coverage under INSABI. Typically, those that are unemployed will use INSABI.
What Does It Cover?
The INSABI service is advertised as free of charge and does not require users to pay any subscription fees. All health conditions are said to be treated under the service, including the provision of medication and supplies related to treatment.
How Is the Quality of Service?
There have been reports of confusion over the terms of this relatively new service. Even though the service has been touted as completely free, many patients are being asked to pay for medicine and supplies.
Things Expats Should Know
Generally speaking, the service is not well structured and many hospital personnel are completely disoriented due to the lack of information. It is quite possible that expats would face both a language barrier and be denied the care they deserve.
Comprehensive Coverage under IMSS
IMSS is funded primarily from payroll taxes – if you're employed by a Mexican company enrolled in the system, you have to pay a certain percentage of your salary each month and will have access to healthcare via this service.
Who is Eligible?
Any citizen or resident formally employed, including members of their immediate family, will be eligible for the IMSS service. For those that don't fall into this category, it is possible to sign up on a voluntary basis for around 2,000 to 5,500 pesos a year.
What Does It Cover?
Under the IMSS service, users get extensive healthcare. In the case of an accident or ill health, there will also be insurance covers for salaries. But note that it still does not cover eye care, dental, cosmetic procedures, or infertility treatments.
How Is the Quality of Service?
The care you will receive depends on which hospital you go to – those in big cities are generally better equipped. However, like most public healthcare systems, be prepared for long waiting times and overcrowding.
Things Expats Should Know
The IMSS application system is in Spanish, so you may face language barriers. Public hospitals also tend to provide limited care to those admitted and rely on family members helping out by bringing some basic amenities to those admitted. If you don't have a support system in the country, you will most likely struggle.
The Private Healthcare Service
As the largest medical tourism destination for North Americans (and second most important in the world), it is no surprise that Mexico is home to some world-class private hospitals and top-notch facilities. While it may be affordable compared to the US, it is the most expensive option within Mexico. One big advantage of using the private healthcare sector is that staff will be comfortable speaking in English and dealing with foreigners.
Private Hospitals
Check out the online directory of the Association for National Private Hospitals in Mexico to see a full list of private hospitals. While there are plenty of private options in the country, some wealthy Mexicans choose to go abroad for better specialist treatment.
Who is Eligible?
Private hospitals will require users to prove that they can afford it. You'll need to have proof of health insurance or present a credit card with enough credit to cover the cost of treatments. In some cases, even with insurance, you'll still need to present a credit card.
What Does It Cover?
In blunt terms, as private hospitals require payment, you get what you pay for. Whether its consultation with or treatment from a doctor, dentist, or specialist, the private healthcare sector in Mexico has plenty of options.
How Is the Quality of Service?
The healthcare professionals in Mexico's private hospitals are well trained and have access to state-of-the-art equipment, technologies, and medicine. You can expect a high standard of care and a very comfortable visit.
Things Expats Should Know
Getting ill abroad is tough, so although private healthcare is more expensive, it is the preferred choice for expats who want the best care. Additionally, for those without family in Mexico, going private means all your needs are taken care of by the hospital staff.
A Word about Emergency Services
There are many universal emergency numbers in Mexico, varying by state, locality, and the type of emergency service required. It's advisable to check the numbers of local police, ambulance, and fire stations. Recently, there has also been an introduction of a '911' national emergency number. You can ask for the police, an ambulance, or a fire brigade by dialing this number.
While paramedics on ambulances are well trained, ambulance response times are not consistent. In some regions, it can be quite slow. Furthermore, not all operators speak English so there's no harm in learning a few Spanish phrases to use in an emergency. Another option is to go with ambulance services offered by private hospitals. But, as expected, you'll have to fork out a lot of this.
If you have a private health insurance plan, you will also have access to the emergency contact numbers that the insurers provide to their policyholder. In case of an emergency that requires medical evacuation, having a good health insurance plan, which includes this coverage, is also a good bet as these costs can become monumental.
Contact Pacific Prime to Secure Health insurance in Mexico
There are a wide range of insurance companies in Mexico and premiums will depend on many factors. For instance, whether it's a local or international plan, how much coverage you need, how old you are, your lifestyle and pre-existing conditions, etc.
It can be quite challenging to navigate all your options and select the right plan for you. Furthermore, there's so much jargon involved in the world of insurance – co-pay, deductible, renewability, etc.
Thankfully, Pacific Prime Latin America is here to help. We've been helping expats simplify the world of insurance for over two decades now and recently brought our expertise to the Latin American region.
Whether you're moving as an individual or with a family, as a working professional or a retiree, you can browse all your options on our website and compare quotes. Alternatively, if you'd rather speak to someone, contact our team today!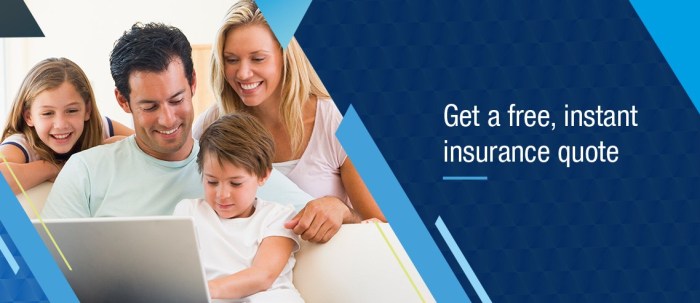 Latest posts by Suphanida Thakral
(see all)