What Foreigners Should Know About the Mexican Healthcare System (IMSS)
If you're moving to Mexico for work, you can join the Instituto Mexicano de Seguro Social (IMSS). If you are currently employed, you should be automatically registered in the program because a small portion of your salary goes towards covering its costs.
What if you're living in Mexico but not working? Fret not, as you can also sign up for IMSS on a voluntary basis. It's never simple to figure out how to use the healthcare system in a new country. This is where Pacific Prime Latin America steps in to discuss what foreigners should know about the IMSS.
How Does IMSS Work in Mexico?
Often referred to simply as IMSS, the Instituto Mexicano de Seguro Social is Mexico's social security system. At the point of delivery, the social security system is free to Mexicans and eligible foreign nationals. The latter includes expats with residency status who are employed full-time by an IMSS-registered company.
Foreigner residents in Mexico who are not working for an IMSS-enrolled company, or who are not working at all, may choose to buy the IMSS health insurance separately for a small monthly fee.
Under the IMSS, employees of Mexican companies pay a percentage of their salary every month. Along with giving them access to healthcare in Mexico, IMSS also provides insurance coverage for their salary in case they cannot work due to an illness or accident.
The payroll tax that goes towards healthcare is payable even if you take out a private insurance plan. Individual contributions are required for those who take IMSS voluntarily.
How to Access IMSS
Application procedures, information, and healthcare services are provided solely in Spanish. Therefore, you'll have to get a Spanish-speaking friend or interpreter to help you apply if you don't speak Spanish. The same goes for whenever you go for treatment. The two ways to enrol in IMSS are through employment or voluntarily.
Employment
Any Mexican national or foreign resident who is officially employed in Mexico has to pay for their employee IMSS contribution to become enrolled in the program. This contribution is required regardless of whether they have any other private health insurance.
Voluntary Enrollment
Voluntary enrollment is available to those who are not formally employed and would like to enrol on an independent basis. For example, this could be a good option for foreign residents who have chosen to retire in Mexico. If you wish to enrol voluntarily, note that you can only qualify if you have legal residency status. The cost of annual enrollment depends on your age.
IMSS Limitations
The IMSS does not cover pre-existing conditions such as:
Congenital diseases
Chronic degenerative diseases
Malignant tumours
Addictions
Mental illness
HIV
A person with any of these conditions will not be able to enrol in the IMSS insurance program. Other specific pre-existing conditions may be covered on deferment, which means healthcare services will only be covered under the program once the waiting period is over.
How to Apply and Pay
You can apply in person at your local IMSS office or online. Either way, you'll have to present the required documents at your local IMSS office, including:
Your current passport(s)
Your current residency permit(s)
IMSS application form and a health questionnaire
Proof of address (such as your latest electricity bill)
Birth certificate(s)
Marriage certificate (if applicable)
Two photographs (same rules and format as your residency permit)
Bank payment receipt of the first year's premium
I'm Enrolled. Now What?
Once you're enrolled, your coverage starts on the first calendar day of the next month. You'll be assigned to a local clinic upon enrollment, which is where you'll go to see your doctor, for check-ups, and to get prescription medications. Your assigned doctor is the only person who can make a referral to IMSS medical specialists if you require specialist services.
If your doctor prescribes any medications, you can get them for no additional cost at the pharmacy connected to the local IMSS office. It's worth noting that this isn't the case for all medicines. If the medication you need isn't available at the pharmacy, the doctor will provide a prescription so you can buy it at a private pharmacy. In this case, you'll have to pay for the medication separately.
If you want to know more about the cost of treatment in Mexico, you can read our article here.
What Quality of Care Can I Expect from IMSS?
As with most public healthcare systems, waiting periods are common for non-emergency procedures. IMSS members who are covered through employment are given priority over voluntary enrollments. The quality of care varies, and your experience could even come down to where you're seeking medical services in Mexico.
Another factor that'll influence the quality of care is the local demand for healthcare services when you're seeking treatment. With some foreigners reporting good care from IMSS and others expressing disappointment, it's difficult to know what quality of care you'll get.
However, one likely thing is that the resources available may not be able to keep up with the demand for services, which means compromises are to be expected. You should also understand that friends and family are expected to look after you while you're admitted to a public hospital in Mexico.
Unlike private healthcare coverage where everything is taken care of, hospital treatment under IMSS means those close to you will have to bring amenities and provide support. Be sure to ask your assigned doctor about your options if you'll have to be hospitalized for treatment or an operation.
Other Information You Should Be Aware Of
If you have visited public hospitals before, then it would be no different in Mexico. There will be long wait times, and overcrowding. That is why most expats consider private health insurance to be the ideal fit for their needs. Hence, when you get IMSS, we recommend you get extra coverage with private insurance.
There are many positives when it comes to medical care in Mexico. You'll be relieved since most of the hospital systems, both private and public, will quote the cost of treatment beforehand. Mexico is a popular destination for medical tourism since the cost of surgeries and other medical care are one-third of the cost in the United States.
If you have pre-existing conditions, like cancerous tumors, congenital illnesses, chronic diseases, addictions, mental illness, and HIV, sadly you'll not be covered by the IMSS. However, other pre-existing conditions are covered but there is a waiting period before the coverage comes into full effect.
Healthcare Options in Mexico
Whether working or retired, most expats living in Mexico secure private health insurance if they can afford it. With private medical insurance, you can access the private healthcare system in Mexico, including doctors, clinics, and hospitals. If you're employed, your employer might provide private medical insurance as part of your employee benefits package.
Want to know more about health insurance in Mexico? Look no further than Pacific Prime Latin America. As a reputable insurance broker, we offer plans ranging from individual health insurance and family insurance to corporate policies. Contact us for impartial advice or for an obligation-free plan comparison to help you compare health insurance options.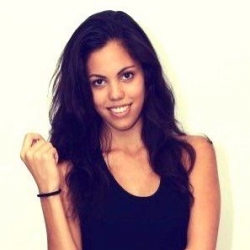 Latest posts by Jantra Jacobs
(see all)